Ireland is one of the best places to get married in. The scenic Irish landscapes of green pastures, rugged mountains, and roaring coasts provide a perfect backdrop for your dream wedding. Make it a hundred times more romantic if your chosen destination is a medieval church, a historic castle, or an elegant manor house.
Aside from tying the knot with the love of your life in these charming locations, you can also make your big day extra special by including Irish wedding traditions.
Whether you have ancestral roots in Ireland or you just want to add a bit of Gaelic culture into your celebration, there's plenty of wonderful customs you can incorporate into your modern-day ceremonies. Weddings, in fact, are a great time to pay tribute to their traditions, passed on to generations after generations.
If you're planning a beautiful, Irish-inspired wedding, here are 12 of the traditions you may include in your ceremony and celebration.
1. Tie the knot literally: Celtic handfasting
The origin of handfasting, one of the oldest known marriage ceremony traditions, can be traced back to the ancient Celts. The handfasting ritual was then used as a form of mandatory waiting before a couple was officially married. The ritual involves tying one or more ropes, ribbons, or laces around the couples' wrists. This symbolizes two becoming one, and bonds that will only grow stronger in times of pressure.
Also CheckOut:
2. Keep a lace handkerchief
On their wedding day, Irish brides traditionally carry a decorative lace handkerchief, which can be utilised in different ways. The hanky can be used to wrap her bouquet or can be simply held to collect happy tears. The fabric will then be used to make a bonnet for the christening of the couple's first child.
The symbolic hanky, as well as the beautiful tradition behind it, can also get handed down from generation to generation.
3. Exchange Claddagh engagement/wedding rings
Looking for the perfect engagement ring style? You can find a ring inspo from the Irish heritage.
Claddagh, an area close to the centre of Galway city, is world-renowned for their "Claddagh rings", which have been around for 400 years. Claddagh rings depict two hands holding a heart topped by a crown. The design symbolizes love, loyalty, and friendship. While they can also be worn by single folks, wearing the heart facing your body is said to imply that your heart is taken.
4. Incorporate the Celtic cross into your wedding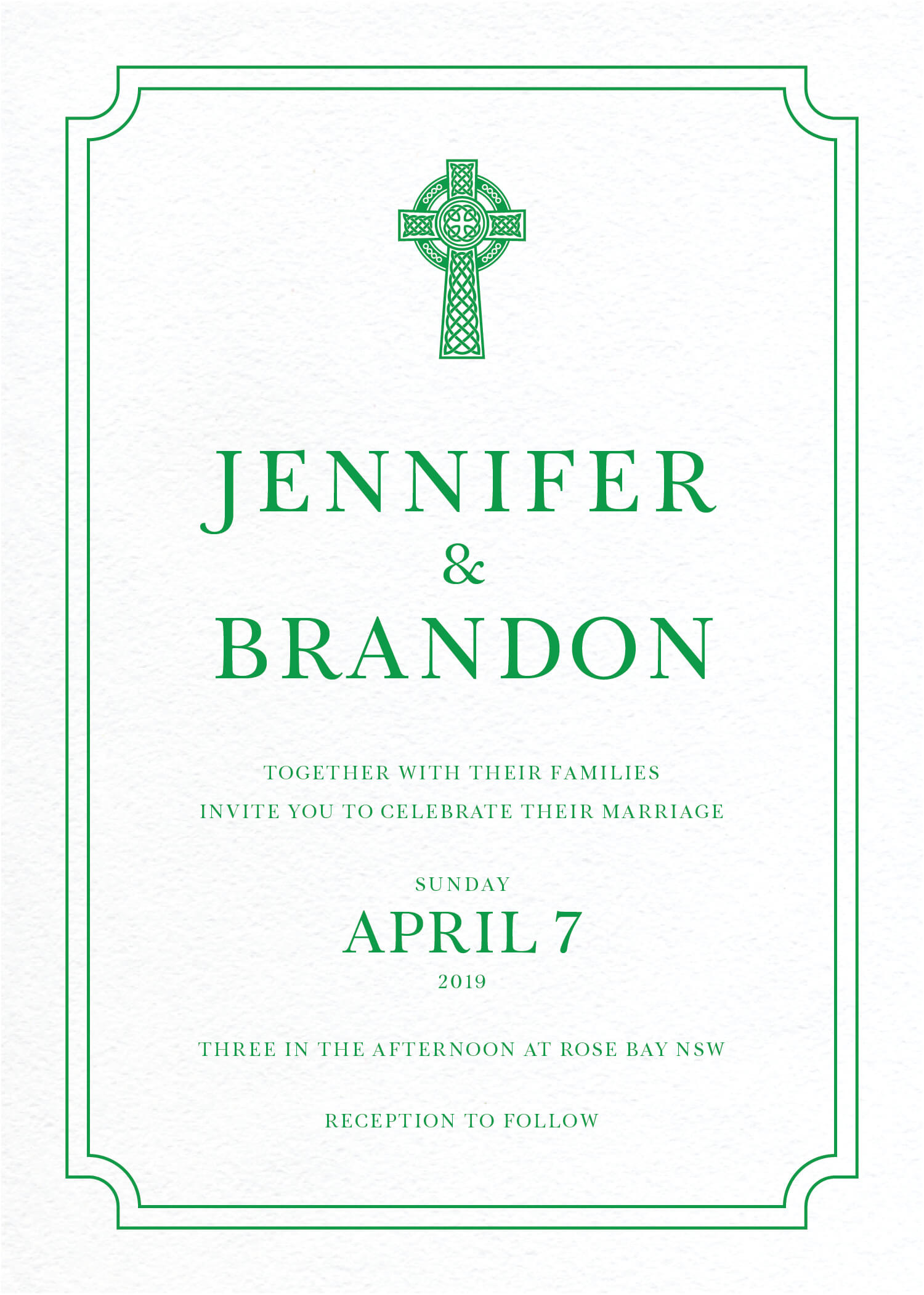 The Celtic Cross looks like a traditional cross but is accentuated with a circle around the intersection of the arms and stem. The cross is said to be a representation of knowledge, strength, and compassion to manage life's ups and downs. Some couples incorporate this symbolic cross into their wedding through invitations, wedding favors, and even their wedding rings.
5. Set the mood with Irish music played with Uilleann Pipes
Irish music plays a big role in setting the mood and vibe of your wedding. Sure, you may invite talented Irish singers like Hoziers, Niall Horan, and Lisa Hannigan to sing for your wedding. However, nothing beats walking down the aisle with Uilleann Pipes playing in the background.
Whether you're getting married in a beautiful old Irish church or a modern hotel in Carlow, you can instantly get that distinct Irish vibe with the authentic sound produced by uilleann pipes. Unlike bagpipes, they're much sweeter, quieter, and wedding-appropriate.
6. Wear a traditional Irish bridal dress
If you're a bride of Irish ancestry, you may choose to have your bridal dress custom-made and looking traditional.
Rock a blue wedding dress. The traditional Irish bride wore a blue bridal dress rather than a white one. Ages ago, blue was a symbol of purity and innocence in the Emerald Isle. If you're not ready to go full-Celtic with a blue wedding dress, you may use the color for your bridesmaids.
Embellish your dress with Celtic symbols. These include the Celtic cross, Celtic knots, and shamrocks.
Another wonderful touch is to use Irish lace. Aside from adding it to your dress, you may also wear an Irish lace headpiece, a veil with Irish lace accents, or even a classic bridal cloak.
Braid your hair. Braided hair represents feminine power and good luck in Celtic tradition.
7. Walk down the aisle with a good luck horseshoe
A horseshoe is believed to bring the bride good fortune for her wedding. Sure, walking down the aisle with a real iron horseshoe doesn't really go with an elegant wedding look, but you can easily give this ancient custom a modern makeover.
You may incorporate the horseshoe in your bouquet by wrapping lace around the stems and sewing a tiny horseshoe into the lace. You can also go with a horseshoe made of fabric or porcelain, and adorned with charms.
8. Aitin' the gander
Aitin' the gander is a pre-wedding dinner in Ireland. The bride's family would invite the groom and in-laws for dinner, either on the night before the wedding day or once the engagement has been confirmed. Here, they'll talk about wedding plans and sign elaborate marriage agreements (like how the newlyweds would take care of their parents in their old age).
Ever wondered where the idiom "His goose is cooked" came from? Traditionally, families share a decadent meal of goose to seal the deal on the marriage. Once the agreements were signed and the dinner was eaten, there's no way the groom could back out of the wedding. His goose is cooked!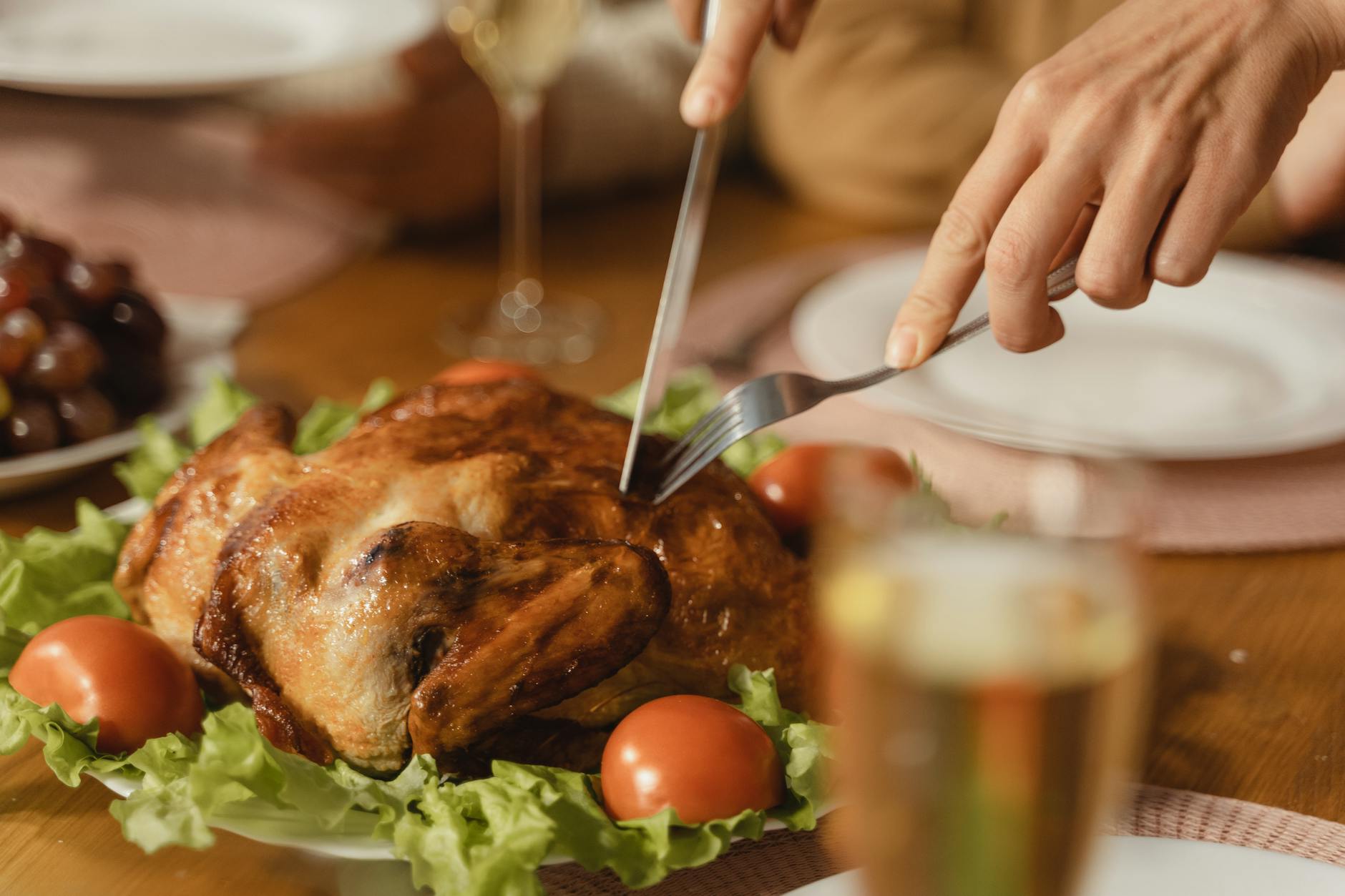 Other wonderful Irish wedding traditions:
9. Wearing a sixpence in your shoe. Traditionally, the bride's father would give her daughter a sixpence to wear in her shoe for luck and prosperity in her marriage.
10. Going for a traditional Irish wedding cake: a fruit cake
11. Ringing a bell to ward off evil spirits. You may give tiny bells to guests and ask them to ring them as the couple makes their way down the aisle as an officially married couple.
12. Raising a glass of mead, a honey wine, which represented luck and fertility. In ancient Ireland, newlyweds were given the mead made of honey to drink for 30 days (a.k.a the "moon's cycle"), hence the honeymoon!
Best wishes!
Author Bio: Carmina Natividad is a passionate travel blogger who loves street photography, food trips, and writing articles about travel, food, and lifestyle. To know more about hotels and travel blogs, you may visit Woodford Dolmen Hotel Carlow.
Must Read this.